The crimping tool MRF Restyling can be used for strapped longitudinal contacts, the MRS Evolution for strapped cross contacts; each with a material thickness of 0.6 mm.
This new generation of crimping tools consists of a cast body, a simple system for the replacement of wearing parts and an understandable handling of the various settings.
Both tools are equipped with a mechanical 7-digit counter, which can not be reset. With the 2 existing cams, the user can choose between manual or automatic mode and to adjust the crimp height, the tools have a continuously adjustable micrometer system.
Both the MEF and the MES are supplied with a user manual consisting of a protocol with information on the crimp height, exploded view, spare parts and description of the tool.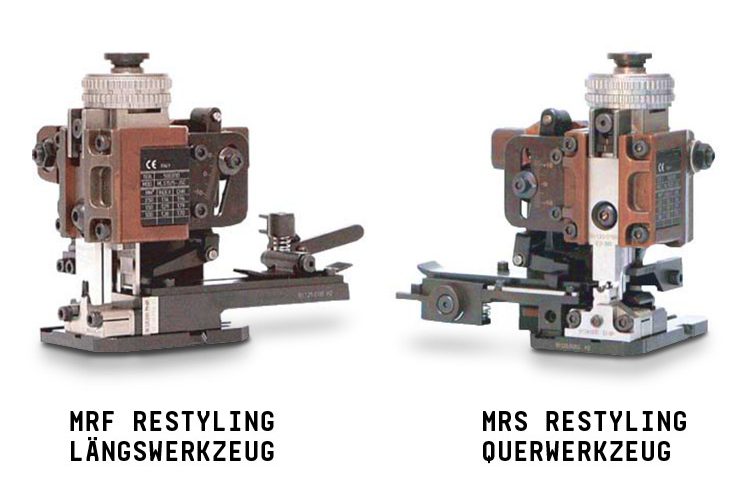 Processing parameters


› Processing height
135,8 mm
› Stroke
40/30 mm
› Contakt spacing
< 27 mm
› Material thickness
< 1,2 mm
› Cable cross section
max 10 mm²
› Mech. feed weight
MRF: 4 kg
MRS: 3,9 kg
Technical machine data

| | |
| --- | --- |
| › Dimensions MRF (in mm) | L:196,5 W:72 H:145,5 |
| › Dimensions MRS (in mm) | L:105 W:144 H:145,5 |
| › Additional option 1 | Micrometer adjustment with 0,01 mm step |
| › Additional option 2 | attitude 2,7 mm |