Quality monitoring CMT 100
The CMT 100 measuring system was developed to monitor crimp connections of contacts. The system works with a controller, which is combined with an encoder and a measuring sensor. This measuring sensor is incorporated in the base plate of a crimping machine. 
The initial setting in the display allows the first measured values ​​to be stored as reference measured values ​​for the respective crimp contact.
After the reference phase, the system automatically calculates the trace with the appropriate tolerances. If the measured values ​​reached in the production are outside the tolerance or drift, the system automatically reports an error and blocks further production. 
Only by confirmation and release of the user, the production is resumed. The user receives in the display any necessary information about the current crimp contact to be tested.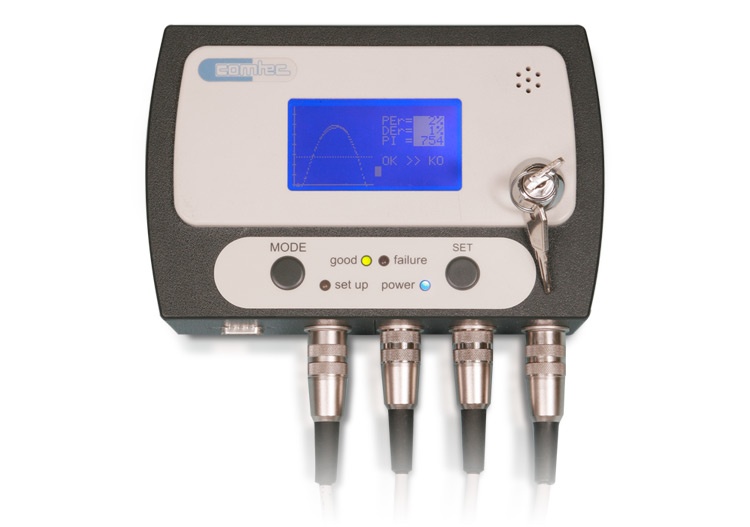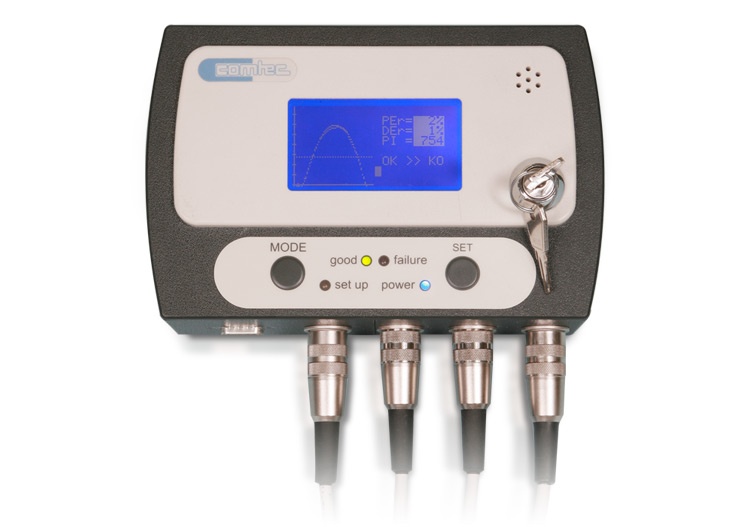 Technical machine data


| | |
| --- | --- |
| › Supply voltage | 12 – 24 V (AC/DC) |
| › Power supply | 500 mA |
| › Dimensions L x W x H (in mm) | 180 x 120 x 62 |
| › Interface | RS 232 + Software CMT 100 for Windows |