Pull-out force measuring device CMT 113
The motorized and digital pull-out measuring force transducer CMT 113 allows tests of crimped conductors to determine the pull-out force according to DIN values. 
The take-off speed is adjustable. An automatic peak value storage with high repeat accuracy ensures easy operation of the device. A universal recording of crimp contacts as well as a fast gripper system is used for fast measurement of the pull-out force. Integrated with an RS 232 interface, the determined values ​​can easily be transferred to a PC table.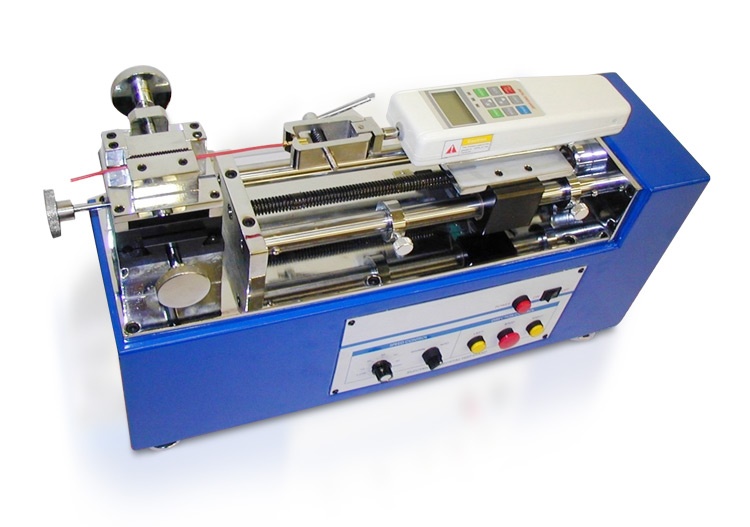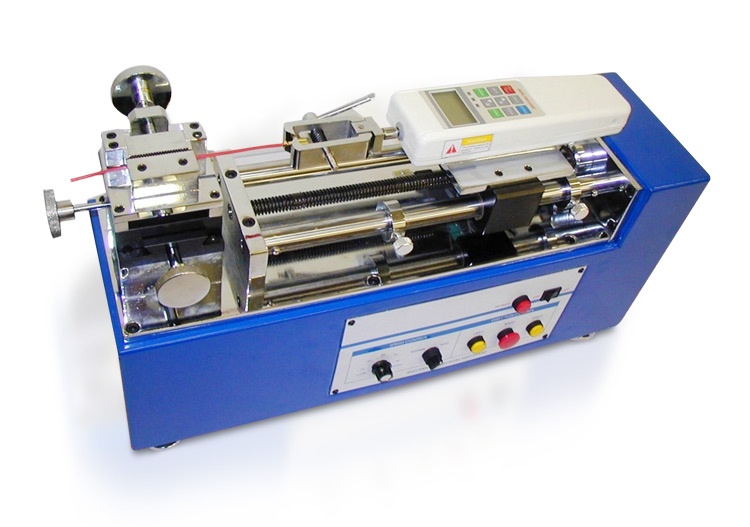 processing parameters


| | |
| --- | --- |
| › measuring range | 0 – 500 N (50 kg) |
| › tolerance | +/- 0,5 % |
| › Speed | 5 – 230 mm/min |
| › Max. deduction stroke | 100 mm |
technical machine data


| | |
| --- | --- |
| › Power supply | 230 V, 50/60 Hz |
| › Dimensions L x W x H (in mm) | 570 x 180 x 330 |