The stripper-crimper AM 05 is an electropneumatic driven machine for rapid and reli able processing of loose male and female contacts. The AM 05 has a special selective feeding unit, through sensors and actors the right placement of the contacts for further processing in the machine is guaranteed.
The adjustment of the stripping- and crimping depth is motorical. Up to 50 different programs can be stored. Adjustment and programming is done with the touch display.
The touch display shows all important data, functions and errors. The stripper-crimper may be adapted to different contacts or wires using the corresponding tools.
Options:
Form blades
V-Radius blades
Adaption for short infeed length
Other crimp forms: B-crimp, Hex
Z+F crimp force monitor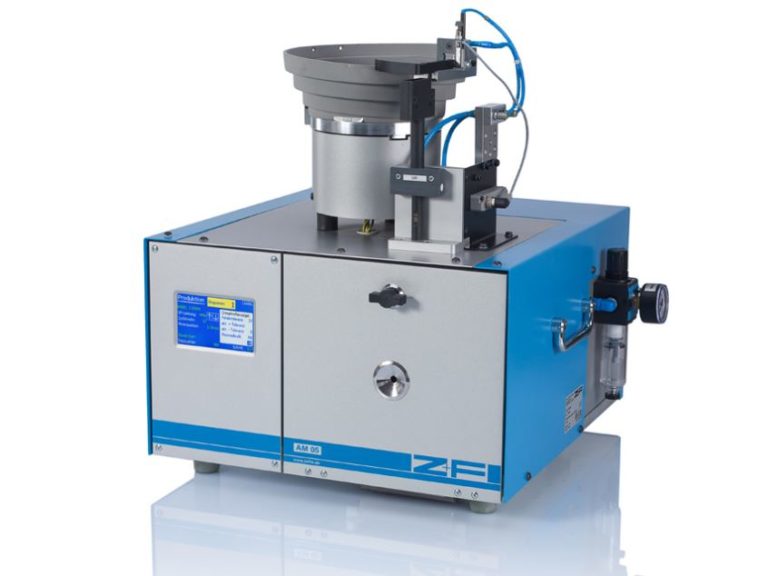 Technical data


› Crimping range
0,25 – 4 mm² (6 mm²)((AWG 24 – 12 (10))
› Infeed length
36 mm (1.42 in.)
› Cycle time approx.
2,5 s
› Power supply
100 – 240/50 – 60/205 V/Hz/VA
› Air pressure
5,5 bar (79.77 psi)
› Dimensions (w x d x h)

530 x 500 x 600 mm
(20.9 x 19.7 x 23.6 in.)

› Weight
54 kg (119.05 lbs)