The AM 03 is an electropneumatic, modular stripper-crimper for rapid and reliable processing of loose male and female contacts. The contacts are automatically fed by a feeding bowl.
The adjustment of the stripping and crimping depth is motoric. 50 dif-ferent programs can be stored. Adjustment and programming is done with the touch display.
The touch display shows all important data, functions and status. The ma-chines may be adapted to different contacts and wires using the corresponding tools.
Options:
Adapter for special blades
Special wire centralizer
V-Radius blades
Form blades
Z+F crimp force monitor
Other crimp forms: B-Crimp, hex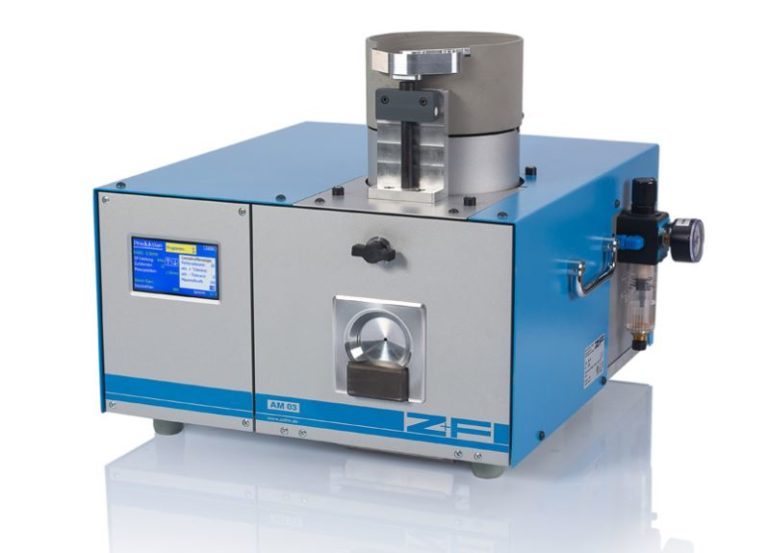 Technical data


› Crimping range
0,08 – 2,5 mm² (AWG 28 – 14)
› Infeed length

36 (25, 17) mm

(1.42 (0.98, 0.67) in.)

› Cycle time approx.
2,5 s
› Power supply
100 – 240/50 – 60/205V/Hz/VA
› Air pressure
5,5 bar (79.77 psi)
› Dimensions (w x d x h)

530 x 500 x 460 mm

(20.9 x 19.7 x 18.1 in.)

› Weight
49 kg (108 lbs)