The Wire twister BAV 1016 from Boewe can twist individual wires in the cross-sectional area from 0.05 to 2.5 mm². Depending on the cable, 2 to 5 individual cables can be twisted. 
The programming takes place via a touch panel, which allows a password-protected entry in the setup level. The speed can be infinitely adjusted by means of potentiometer. In addition, the BAV 1016 has a piece counter, a footswitch connection and it is able to perform both forward and reverse turns. 
During processing no battered contacts are injured. The machine fully complies with CE and EMC machine guidelines. Technical changes are reserved to the manufacturer.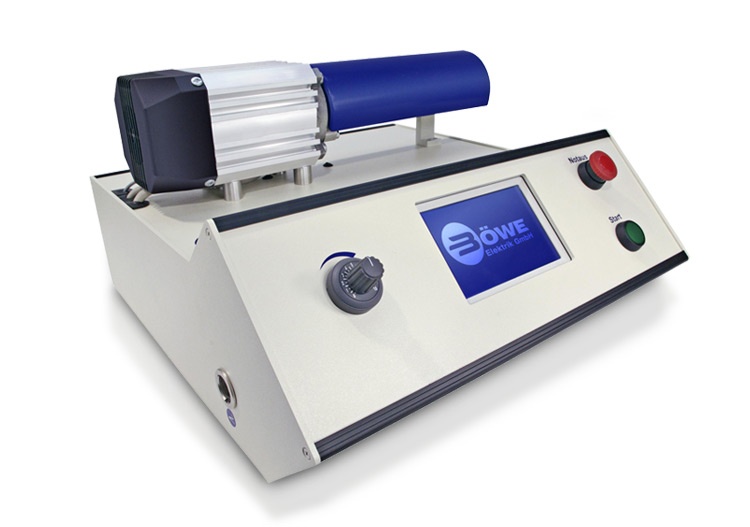 Processing parameters


› Cross-sectional area
0,05 – 2,5 mm²
› cable length
min. 40 mm, max. 2.000 mm (standard)
optional up to 4.000 mm expandable
› rotation
Forward & backward
› winding direction
Programmable left / right
› program storage
up to 999 programs
› rotation speed
200 – 2.500 U/min continuous
Technical machine data


| | |
| --- | --- |
| › Voltage | 12 – 24 V (AC/DC) |
| › Power supply | 500 mA |
| › Dimensions L x W x H (in mm) | 180 x 120 x 62 |
| › Interface | RS 232 + Software CMT 100 for Windows |
| › optional accessories | Counterholder, footswitch, twisting head |