The P107C press is standard. This application is the final phase in a semi-automatic process but it can be combined with an automatic line. The press also includes the TT1000 Crimp Force Analyzer.
Left-side feed Restyling Mini Applicator with pneumatic terminal feeding. It connects to the press with a Mecal STD baseplate, shut height at bottom dead center of 135.8mm. The continuous adjustment head offers a resolution of 0.01mm to control the crimping height on the SLEEVE and on the insulation. The machine includes the following control sensors:
OUTER terminal locking on crimping supports
linear positioning / OUTER terminal presence on crimping supports
reel end
forward motion of terminal from the band
Inner positioning inside the OUTER
The mini applicator includes an electrical connection and two panel-controlled pneumatic connections in order to facilitate removal from the press to allow maintenance or replacement of spare parts.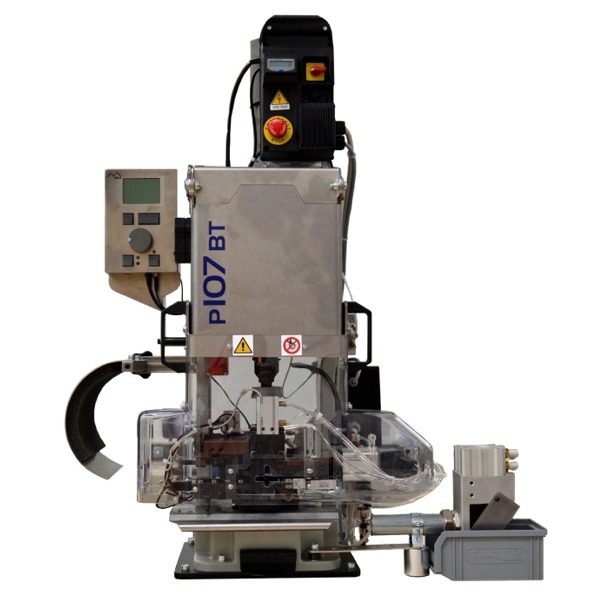 Technical data




› Air pressure
5-7 bar
› Power
0.55KW (0.75PS) monophase
› Power supply
220V 50~60Hz
› Dimensions (W x H x D)
280 x 880 x 310 mm
› Weight
85 kg (189 lb
› Cycle time
Ca 3,4 s
› max. Strip lenght
16 mm (0,63")