The P040 Crimping Press is available either in semi-automatic (forbench-top use BT) configuration or in full automatic (integrated into a cut and strip machine) configuration.
It can be coupled to all mini-applicators and applicators with the standard T-coupling and to all two-post crimping dies with a 20mm-diameter coupling shank. The P040 is normally delivered with a 135.8mm+/-0.02mm crimping height (measured from the applicator base plate to the press T-coupling when at Bottom Dead Center).
Upon request a shank coupling can be installed to set the crimping height to 212mm for MSA Crimping Dies.Fitted with a self-braking electric motor, the P040 has a standard stroke o f40mm, and upon request a variable stroke version is available: in this configuration the stroke can be set between 20 and 40 mm, in 5mm increments.
Other different strokes are available upon request. Mecal's own CFA crimp force analyser can be fitted as an option. The semi-automatic configuration (for bench top use) always includes safety cover, reelarm, foot switch according to the international safety standard and CE regulation.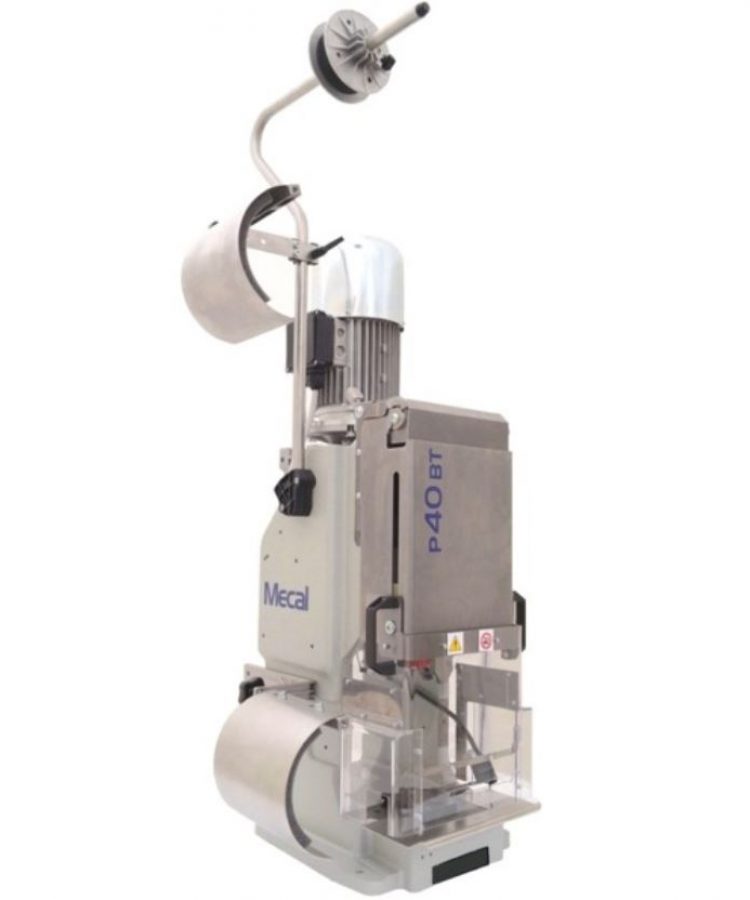 Technical data


› Power consumption
1,87Kw (2,5HP)
› Power
4000 kg (8900 lb)
› Stroke
20-40 mm (0,78"-1,57")
› Crimp height
135,8 mm (5,34")
› Dimensions (W x H x D)
360 x 1050 x 400 mm
› Weight
148 kg (326 lb)
› Voltage
400V / 230V / 480V