The electro-pneumatic Beri.Co.Cut – V3 (version 3) is a high-precision cutting machine for shielding and plaiting cables and wires. In particular, the shields of high-voltage cables are clean, energy-saving and safely severed.
The new version 3 is a further development of the well-known Beri.Co.Cut. What is new is that the separation of the braid is pneumatic – no muscle power is required. The working area remains freely accessible for manual handling, such as spreading the braid and positioning the cutting tube. All machine tools can be changed in seconds without assembly tools.
The working principle of the device prevented by design, any violation of underlying layers of the braid (such as dielectric, other shields, inner conductors, etc.) and the use of adapted to the respective cable tools allows the separation process within seconds.
The Beri.Co.Cut – V3 is designed as standard for processing cables with a diameter of approx. 4.0 to 23.0 mm (cable-dependent) and braid lengths of up to 100 mm (or up to approx. 450 mm, cable-dependent). Special dimensions are possible on request.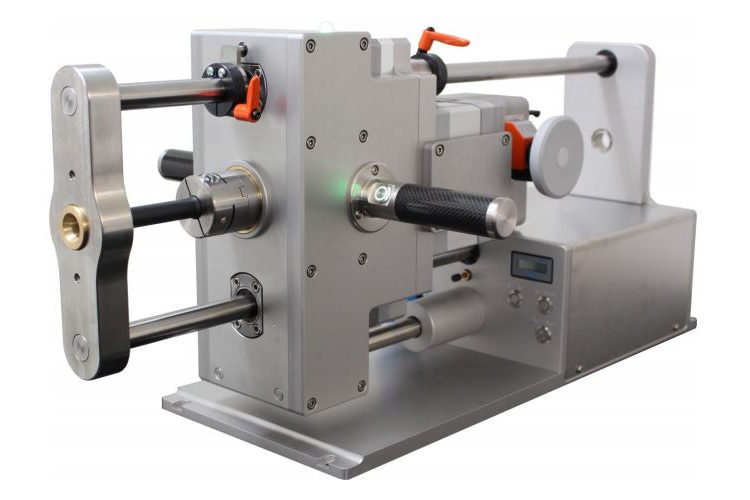 Technical data


› Cable diameter
ca. 4,0-23, 0 mm (depending on cable)
› Cable lenght
100,0 mm (Standard); up to ca. 450,0 mm possible
› Dimensions (W x D x H)
ca. 410,0 x 760,0 (baseplate) x 355,0
› Weight
ca. 39,0 kg (without accessories)
› Air pressure
ISO 8573-1
› Operating pressure
6-10 bar
› Voltage/ frequency
85-264VAC / 47-63Hz
Advantages and novelties of the Beri.Co.Cut- V3
Features
Efficient working thanks to pneumatic support Freely accessible working area
Triggering of the separation process by integrated button in the handle
safe cutting of shields and braids, in particular of coaxial lines no assembly tools for changing the tools required
the feeding of the line, the pushing back of the braid and the separation process are clearly visible to the operating person
the dimensioning of the device is sufficient for all known applications
Damage to the insulation layer below the mesh is not possible due to the design
also braids over non-round lines, such. Litz wires or similar be safely separated
the cut edges are exact and clean
robust, industrial design
Handling
to support the work process can be intervened by hand in the work area
integrated fixed stop against cable end for setting the shortening lengths (standard) for partial extraction stop against outer sheath possible (optional)
Tool
Extremely low tooling costs thanks to the unique Beri.Co.Cut cutting principle
Positioning of the braid and cutting function realized in only one tool
no separate cutting blades required
Safety
no restriction of safety aspects compared to completely closed systems
Compliance with the EU Machinery Directive
the workspace is completely visible
Ergonomics
careful processing through partially automated machining processes
easy movement of the cutting block through optimal storage and guidance